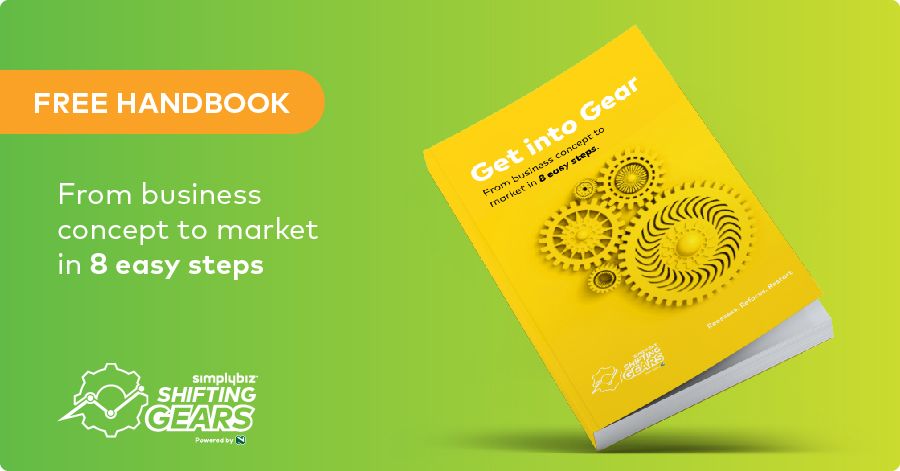 If you are looking for an income replacement or if you want to start your dream business, this is the place to get your business up and running quickly.
Looking at starting a business differently? This is an opportunity to test your dream business idea, formalise a side hustle or simply find an alternative income stream. We have done the foundation work for you; all you have to do is work through the sections.
Get into Gear is a structured and supported approach that will take you from ideation to pricing, to presenting your business plan to potential funders and customers, in just eight steps (through concerted effort each gear can be completed within two weeks).
Structured learning offers real takeaways for you and your business.
Reasons to Get into Gear
You can learn from others' 'if I had to start over' lessons.

Online learning and relevant resources are a click away.

Learn at your own pace.

Assessments monitor your progress towards your business goal.

Ready-to-use templates and guides help you.

Experts lead the webinars and panels.

You get a completed business plan to present to potential investors or clients to shift gears speedily and get into or back to business.
This bootcamp covers the following:
Getting to grips with your current business reality.

Your mental health is your business wealth.

Entrepreneurial mindset and attributes.

What now? Exploring possibilities, future trends and research.

SWOTA (Strengths, Weaknesses, Opportunities, Threats, Action) analysis.

New product visualisation and ideation.

Customer service in a high-tech/low-touch world.

Basic business planning.

Doing the numbers.

Sales and marketing.

Business structures.
Who will benefit?
I have a dream.

I have a side hustle.

I have been retrenched or I am retired.

I am unemployed.

I am starting afresh.
Are you ready to Get into Gear?
Download the handbook to get started...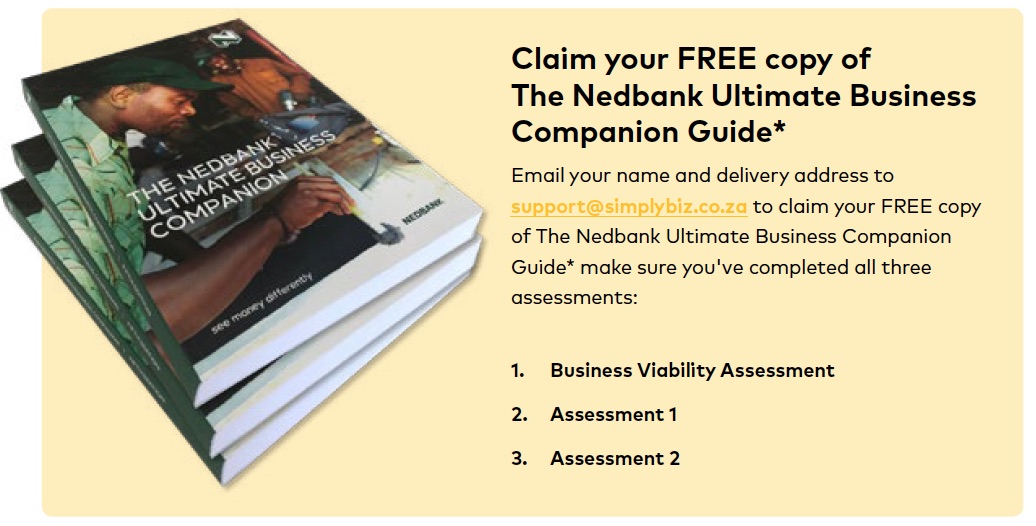 SimplyBiz® Chats
SimplyBiz® Chats are informal presentations and discussions which provide you with an opportunity to interact with the experts and other businesses.
Click here to view lineup for 3 - 11 August 2020
OPERATIONS & ADMIN

Do these 5 important things to start right.

NICCI STEWART

Communication & Business Strategy Consultant

MOTIVATION

Quick wins to get and stay motivated!

JANINE SMITH

Entrepreneurial Strategy Growth Coach

FINANCE & FUNDING

How do I use crowdfunding to test an idea?

WINTER MUTHEU

Thundafund

PEOPLE MANAGEMENT

Working 18 hour days and not earning anything? How to keep going?

BRADLEY R. DANIELS

Clinical Psychologist - Human Performance & Employee Wellness Coach

SALES & MARKETING

What do customers expect in the post pandemic world?

ODETTE VAN DER HAAR

Businesswoman, Marketing & Advertising Expert, TV Personality

FINANCE & FUNDING

I'm starting a new business, should I register?

OFENTSE SHAKUNG

Communications Officer of the Commissioner

FINANCE & FUNDING

Where do I even start – I'm no good with numbers?

SYLVESTER SEMONO

Finance Lecturer