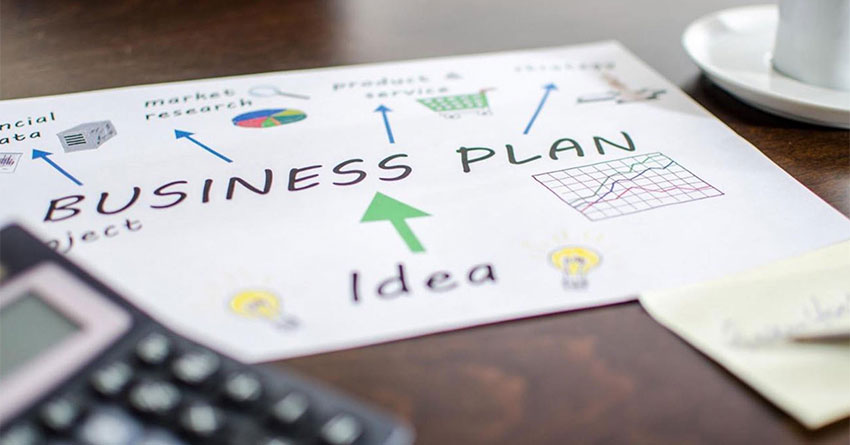 Yes, it is not only possible to write a business plan in one page, it's actually desirable. No one has the time or interest to wade through pages of fluff. An interested investor or partner will ask for supplementary information, which you can provide in a more detailed business plan, but this template will suffice initially.
A one-page business plan and an executive summary are very similar, except that the former absolutely must fit onto one page and be legible at the same time. It forces you to think hard about your business proposition so that you can communicate it clearly and concisely.
Example 1 - One sentence business pitch
Begin with a one-sentence overview of your business that sums up the essence of what you are doing. An example for a make-believe company:
e) (What is unique or different?)
8 Step Business Plan
Step 1: One sentence business pitch
Begin with a one-sentence overview of your business that sums up the essence of what you are doing. An example for a make-believe company:
a) My company
"It's in the Bag"
b) What is it? (website? shop? mobile app? restaurant? entertainment venue?)
is a bag manufacturer in Alexandria and online shop.
c) For (target audience)
Aimed at the tourist curio market
d) (Solve the problem)
Problem: Tourists want locally produced goods and there is an ever-increasing desire to "go Green" and support fair-trade practices. We also have an online & shipment option, so customers can order & we deliver for them.
Solution: We provide uniquely South African handmade bags, using only recycled materials.
e) (What us unique of different?)
We are an all-female team in the township, the business is 100% owned by the employees… so you can buy knowing that you are supporting women entrepreneurs and helping the environment.
Step 2: Describe the problem or need you are solving
What is the pain point for the customer?
Limited access to genuine, locally made produce (often mass-produced products are all that is available at tourist attractions.)
Desire to support community initiatives.
Desire for unique curios & gifts.
Desire for environmentally friendly products (green tax)
Difficulty of transporting curios
How bad is it? (The greater the frustration/fear/ambition, the greater the perceived need)
Customers are severely limited in weight and type of curios they can carry
Bored of 'same old, same old' on offer
Example:
With "It's in the Bag", customers get to choose unique "Africa inspired" bags that are made from recycled materials by local women and they can pay and arrange shipment online. The planet wins, the community wins and the customer wins.
Step 3: Explain your solution
Example: We have a small workshop in Alexndria that is open to the public who can watch the women at work, but we aim to grow the ecommerce side of the business. Each craftswoman is encouraged to design their own products, allowing for individual artistry, while the team checks each other for quality. Customers can request customisation and we offer branded products for corporates. We ship all over the world on behalf of the customer.
Step 4: Describe your Revenue Streams:
"It's in the Bag" manufactures and retails, locally and online.
Branding of products
Partnering with the hospitality and tourism trade
Partnering with 'green' platforms
Step 5: Describe your Target market
Example:
Tourists
Corporates
Internet shoppers (we intend to grow this market)
Step 6: Explain your Value Proposition – Why are you Unique?
Example:
Green, all-female, community initiative, fair trade, physical and online shop
Unique products
Step 7: Describe the Management team
Example:

8 Craftswomen who have turned traditional African crafts into modern and desirable bags
A B Developer has 6 years' e-commerce App experience
C D Marketer has 15 years' marketing experience
E F Production Manager has 12 years' experience in manufacturing and logistics
Step 8: Provide a Financial summary
Highlight the key aspects of your business plan: expected sales, costs, break-even and projected profitability.
Divide funding required into start-up and running capital
Explain expected return on investment
Graphs are useful for showing this information
More detailed and complicated financial forecasts and reports may be necessary in time, especially if you are seeking significant investment. However, the majority of small start-up businesses require a simple statement of income and expenses. It is advisable to attach a forecast such as the one below to the One Page Business Plan. Click here for Basic start-up budget template